Ashton House Garden Volunteers Needed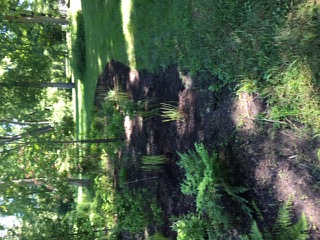 If you'd like to:
spend some healthy time outside in beautiful surroundings along the Iowa River
hone your gardening skills — even if you don't have a garden
meet other gardening enthusiasts
contribute to the beauty of your community
Then please consider joining Project GREEN as a Garden Volunteer. The beautiful Project GREEN Gardens at Ashton House are maintained by Project GREEN volunteers, and we'd love for you to join us!
Volunteers are needed Monday mornings, May through October, from 9 – 11 a.m. Volunteers are asked to bring gardening tools for weeding and planting efforts (although if you don't own any gardening tools, we usually have a few extras on hand).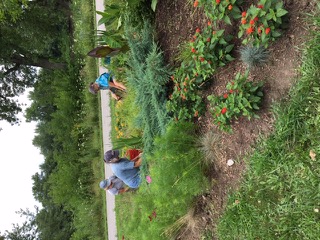 Ashton House is located at 820 Park Road.
Please contact Diane Allen (319-430-6649 or dlallen16@hotmail.com) to find out more details, and to be included in the weekly email communication about work sessions.
Our fun group of volunteers works on Monday mornings at Ashton House through fall, and we often visit other volunteers' gardens after the work session for impromptu garden tours. Everyone is welcome!
Check out what our group of volunteers have been doing recently:
Hi All, It makes me smile thinking about the AHPGG asleep with its perennial roots, bulbs, rhizomes all snuggled into their underground winter homes. Zzz… I have a few announcements to send to my Project GREEN friends. The December 4 meeting at the Ashton House has been cancelled. Our previous party-planning meeting was held November…
Continue Reading Final 2023 Message – Ashton House Project GREEN Gardens (AHPGG)
The Iowa City Parks and Recreation Department has been awarded a $200,000 grant from the Iowa Department of Natural Resources, Resource Enhancement and Protection (REAP) program. This is the 14th REAP grant Iowa City Parks and Recreation has recently received. REAP invests in projects that enhance and protect Iowa's natural and cultural resources. REAP funds…
Continue Reading $200K REAP grant awarded to Iowa City Parks and Recreation
And click here for more Project GREEN Volunteer Blog posts.