Ashton House
Ashton House Project
Project GREEN is partnering with the City of Iowa City Parks and Recreation Department on the landscaping at the historic Ned Ashton House, 820 Park Road in Iowa City. Listed on the National Register of Historic Places in 2001, the structure was built in 1947 by Edward L. "Ned" Ashton as a private residence. Ashton, who has been called "the most distinguished bridge engineer in the history of Iowa" was a professor of civil engineering at the University of Iowa. After the historic flood of 2008, the City of Iowa City purchased the home through the Community Development Block Grant property acquisition program.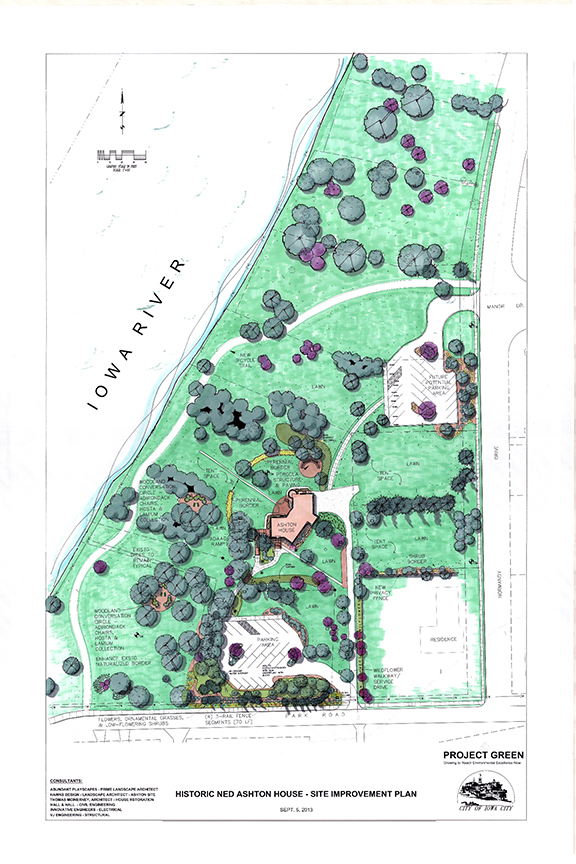 The house is used as a community event center, and accommodates up to a hundred people for meetings, reunions, parties, weddings, and receptions.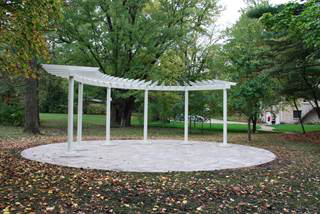 The site features plentiful wildflowers and a number of historic trees and shrubs which remain from the Ashtons' original plantings.
Project GREEN is designing, implementing, and maintaining the landscaping, which includes reestablished historic perennial beds, parking-lot screening, and colorful perennial borders, as well as decorative planters and other flood-resistant plantings. Signs identify historic trees, plantings, and unique site features.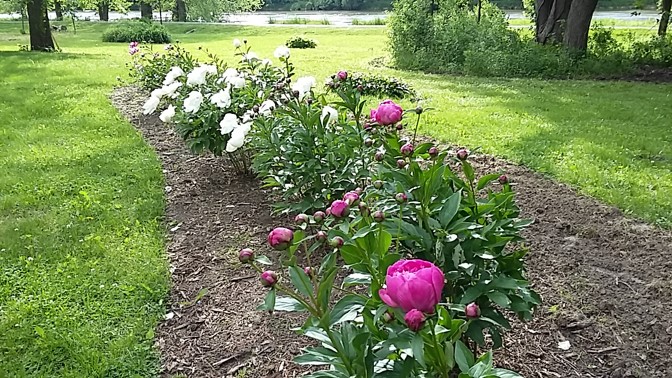 We have secured grant money from the Community Foundation of Johnson County to fund portions of the project, and will be seeking additional funds through other grants and private donations. Planting began in June 2014, and we are recruiting volunteers for planting and maintenance of this ongoing hands-on project.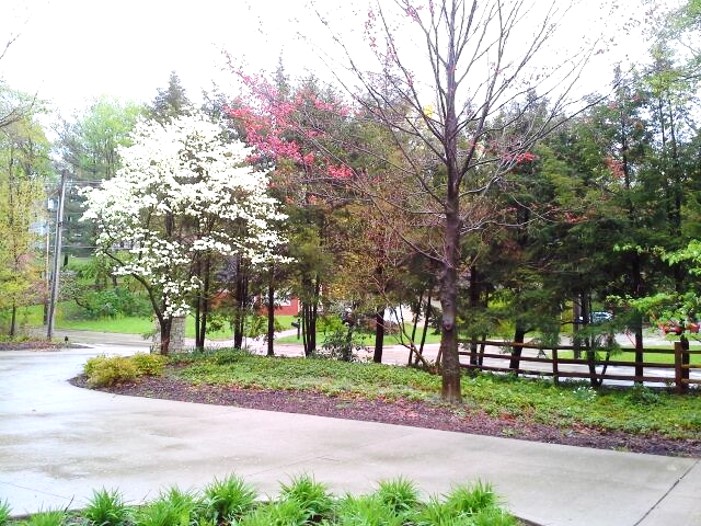 We are working to establish this as a site which the public will identify with Project GREEN, and signage recognizes our contribution to and ongoing maintenance of the site.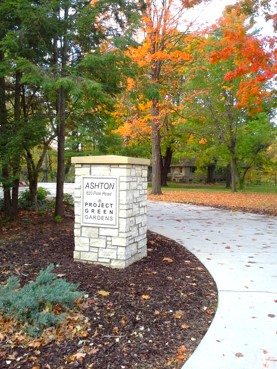 The beautiful house and grounds, as well as the gorgeous natural riverside setting, make this truly a community treasure.
Gazette Article November 16, 2015
Daily Iowan Article November 13, 2015
Exhibit B Landscaping Plans, Click HERE
Video: Project GREEN co-president Cindy Parsons talks about plans for the Ashton House. Press-Citizen
Click HERE for PDF of the report.