Garden Forums
Every winter, Project GREEN hosts a series of three educational presentations about gardening and environmental topics. These are held at the Iowa City Public Library, and are free and open to the public.
Project GREEN has been holding our Winter Garden Forums in partnership with the Iowa City Public Library
since 1989. These garden-related educational presentations were begun as a tribute to Edwin Green, longtime
Managing Editor of Iowa City Press-Citizen, who left the majority of his estate to local charitable entities, including
a bequest to Project GREEN.
Our 2022 Winter Garden Forums will consist of two in-person speakers and one speaker exclusively in Zoom
format. It's the hybrid system that we've all become accustomed to over the past 18 months, of course with the
caveat that the in-person events will depend on COVID conditions during the first three months of 2022. We are
planning to livestream the in-person events on the Library's facebook page, and more information will be available
as planning is finalized. The in-person events will be subject to ICPL protocol which currently requires maskwearing.
To register for each forum: please go to https://www.icpl.org/events/ages/adults and click on each event you wish to virtually attend.
Past Garden Forum presentations can be viewed online at the Iowa City Public Library's Library Channel.
We hope to see you at the 2022 Project GREEN Winter Garden Forums!
The 2022 Garden Forums
SUNDAY, JANUARY 9, 2022, 2 p.m.
VANDERVEER BOTANICAL PARK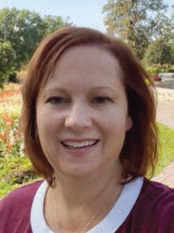 We will be welcoming Natasha Sotos as our first in-person presenter since March 2020. She is the Executive Director of The Friends of Vander Veer. Vander Veer Botanical Park is a 33-acre botanical garden in the Vander Veer Park Historic District of Davenport, Iowa, with conservatory, outdoor gardens, fountains, nationally-recognized rose garden and hosta glade. It is believed to be one of the first botanical parks west of the Mississippi River.
SUNDAY, FEBRUARY 13, 2022, 2 p.m.
GARDEN FUNDAMENTALS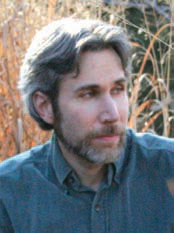 On Sunday, February 13, 2022 at 2 p.m., we will have a Zoom presentation by Benjamin Vogt of Lincoln, Nebraska with some very timely information. With all of us struggling to modify our gardens for the increased summer heat, cycles of drought and excessive rain events, he will address the" Fundamentals
of Garden Layers". Benjamin will discuss learning from natural plant communities to increase ecosystem function and climate resilience at home in our own gardens. From the fundamentals of plant succession over the years to using plant reproduction and habit to fill ecological niches, the right native plant communities make all the difference for beautiful gardens that both wildlife and people crave.
Benjamin is the author of A New Garden Ethic: Cultivating Defiant Compassion for an Uncertain Future and the forthcoming Prairie Up: An Introduction to Natural Garden Design (autumn 2022). He manages the prairie inspired design firm Monarch Gardens LLC (monarchgard.com) which focuses on urban and suburban lawn to meadow conversions. Benjamin's award winning work has been featured in American Gardener, Garden Design, Fine Gardening, Midwest Living and Houzz. Benjamin lives in Lincoln, Nebraska with his wife and son.
SUNDAY, MARCH 13, 2022, 2 p.m.
UNIVERSITY OF IOWA URBAN FOREST
On Sunday, March 13, 2022 at 2 p.m. we will be informed and entertained in-person by Andrew Dahl, the University of Iowa Urban Forestry Supervisor and Campus Arborist who will give us a visual survey and commentary on the most notable of the 8,000 trees on campus (check out the cool campus tree map!). The U of I campus has over 320 species and countless cultivars in the maintained areas. Of note are two Conifer Reference Gardens as recognized by the American Conifer Society and a Literary Grove featuring trees with connections to famous authors at the Writers Workshop. In addition, the campus boasts a Querceretum (oak collection), and extensive collections of ginkgoes and several Iowa State Champion Trees.
Andrew has been the campus arborist at the U of I for the past 22 years. During that time, the University achieved Tree Campus USA designation and most recently became an accredited arboretum through ArbNet. He has received the award of Urban Forestry Professional of the year from both the Iowa Urban Forestry Council and the International Society of Arboriculture, and an Award of Merit from the Midwest Chapter of the International Society of Arboriculture. Andrew says when he isn't busy working at the University arboretum, he's dragging his family to other arboretums. He loves "neat trees" and talking trees to like minded enthusiasts.
As a special bonus and added incentive to attend, Andrew is donating a very special burr oak seedling (an offspring of THAT TREE (thattree.net) ) to be given away as a door prize.