Hi All,
There were 16 Project GREEN volunteers working at the AHPGG during week 22. Those in attendance were: Chris Ostrander, Pat Yeggy, Sue Mullins, Mary Laughlin, Jo Pattschull, Susan Ahrens, Dhyana Kaufman (extra 1 hour), Mary McCarthy, Monica Hoherz, Rina Sjolund, Larry Allen, Vivienne Benson (new Project GREEN volunteer, extra 1 1/2 hour), Evelyn Frey (extra hour), moi (extra 1 1/2 hour), Bill Blair (Wednesday, 9/27, 1 hour), Cindy Parsons (Friday, 9/29, 1 1/2 hour), Diane Allen (Friday, 9/29, 1 1/2 hour). Each volunteer stayed 2 hours, unless otherwise noted.
Week 22, September 25, Raingauge data: front 0.6 inches and back 0.5 inches since week 21, September 18.
I will document using pictures week 22 work completed: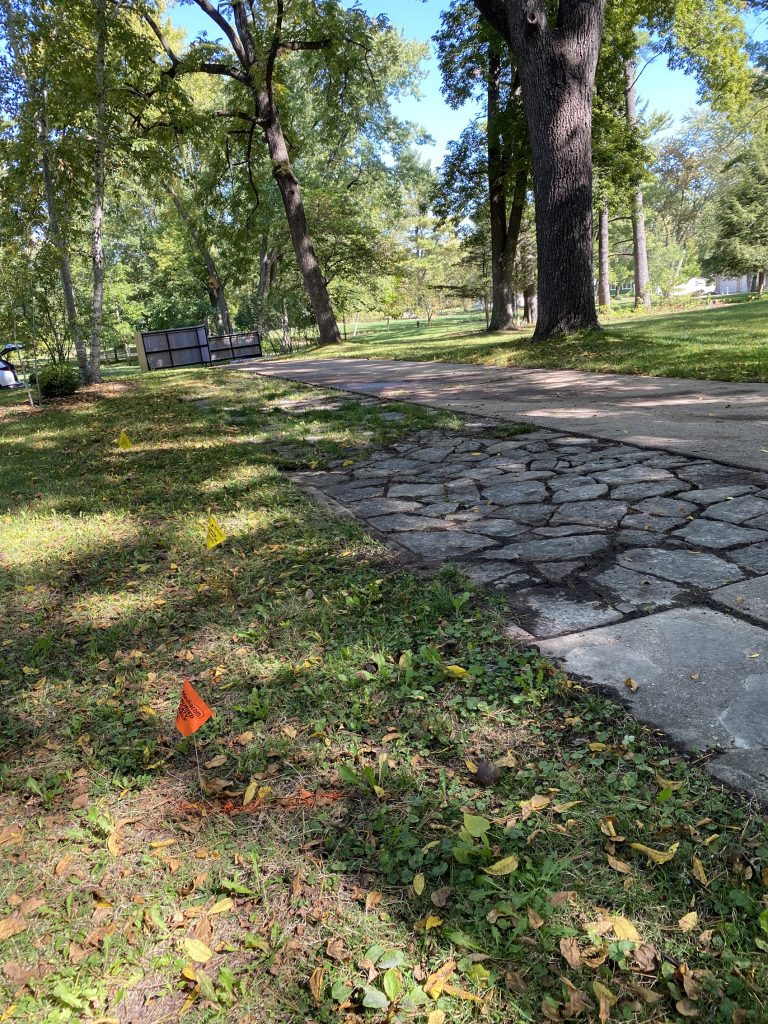 There is a broken limestone parking spot along the long driveway from Park Road. Every year Project GREEN volunteers spend time clearing green growth from between each piece of limestone. This tedious task is nearly 1/2 done. Expect another picture soon showing off its completion.
Next Monday, October 2, volunteers along with Project GREEN project manager, Ed Rinderspacher, will plant 27 boxwood. Ed will use his auger digging 27 holes (2 ft X 1 1/2 ft) , volunteers will drop the boxwood into each fertilized hole, cover with mulch, and give each new plant a good drink of water.
Beth Cody with help from her son dug the 27 boxwood from her garden on Sunday and delivered them to AHPGG. It sounds simple, but took lots of coordination and communication! Volunteers will water well each boxwood throughout October. Fingers crossed the boxwood will flourish in their new homes for many years to come.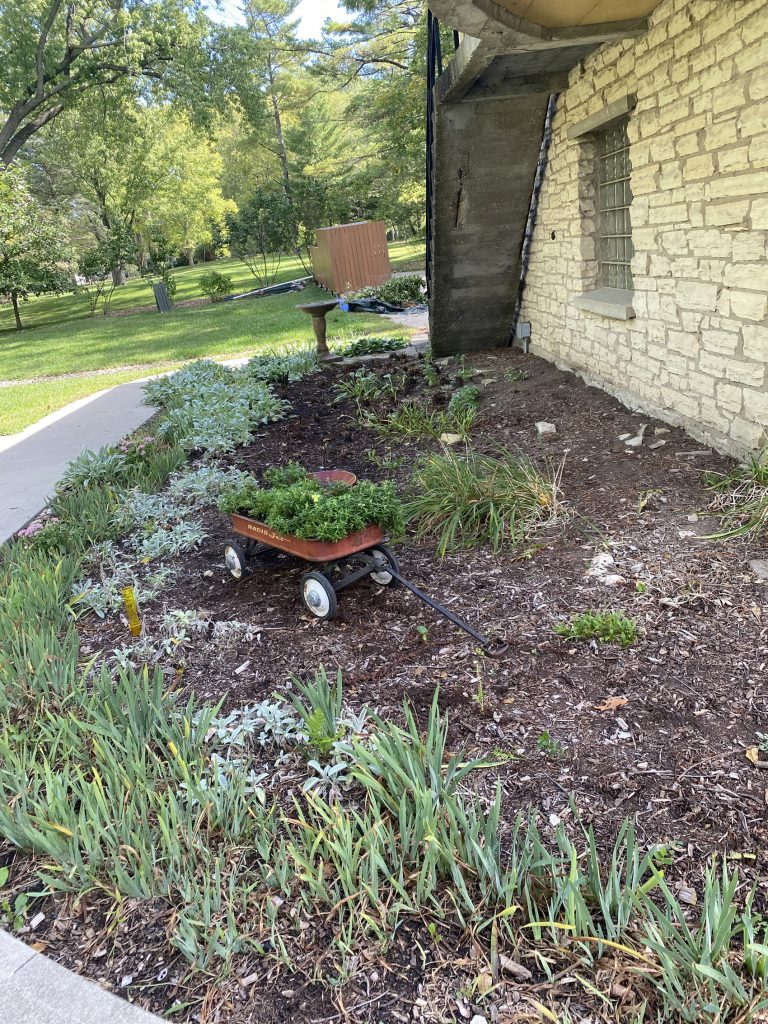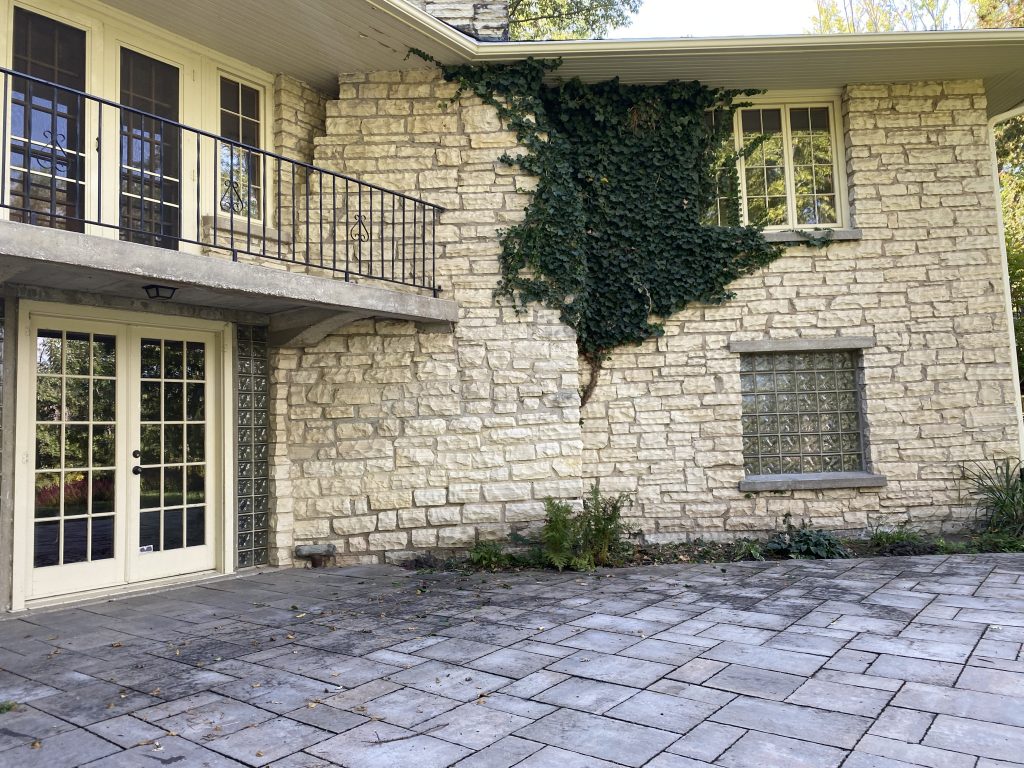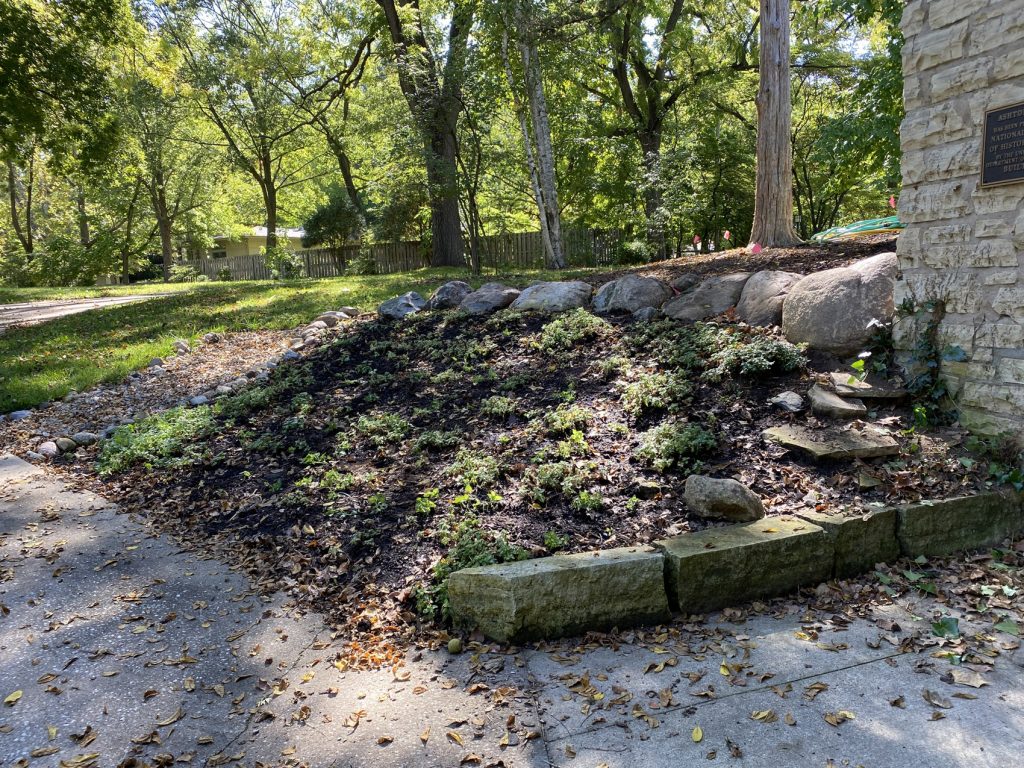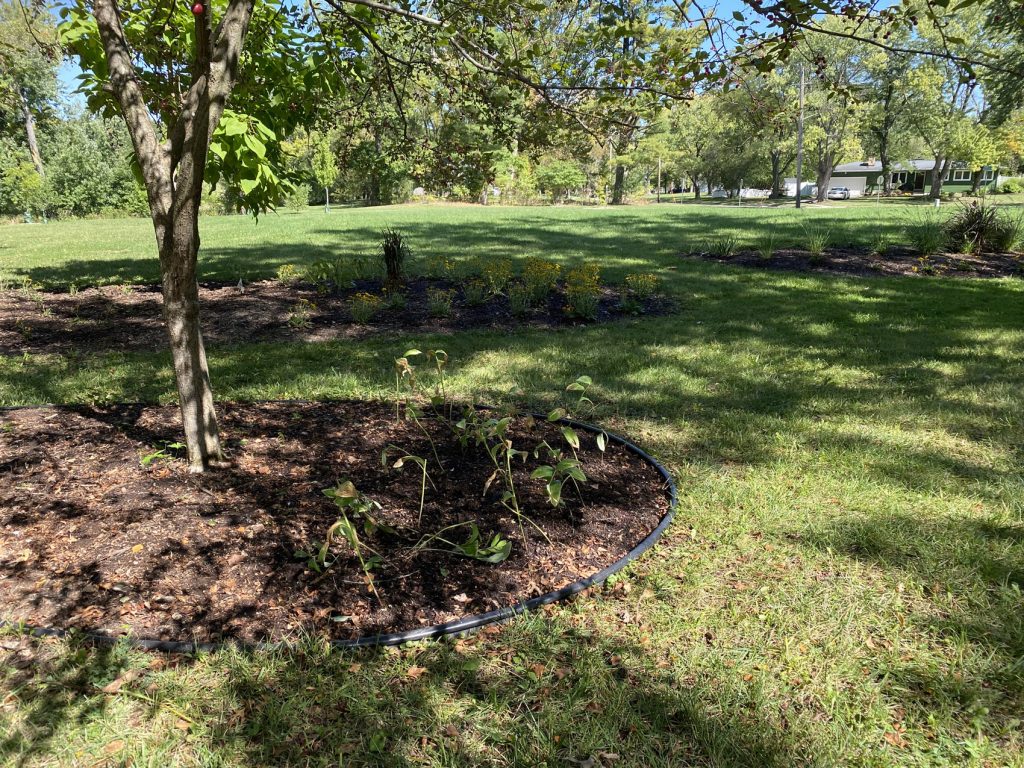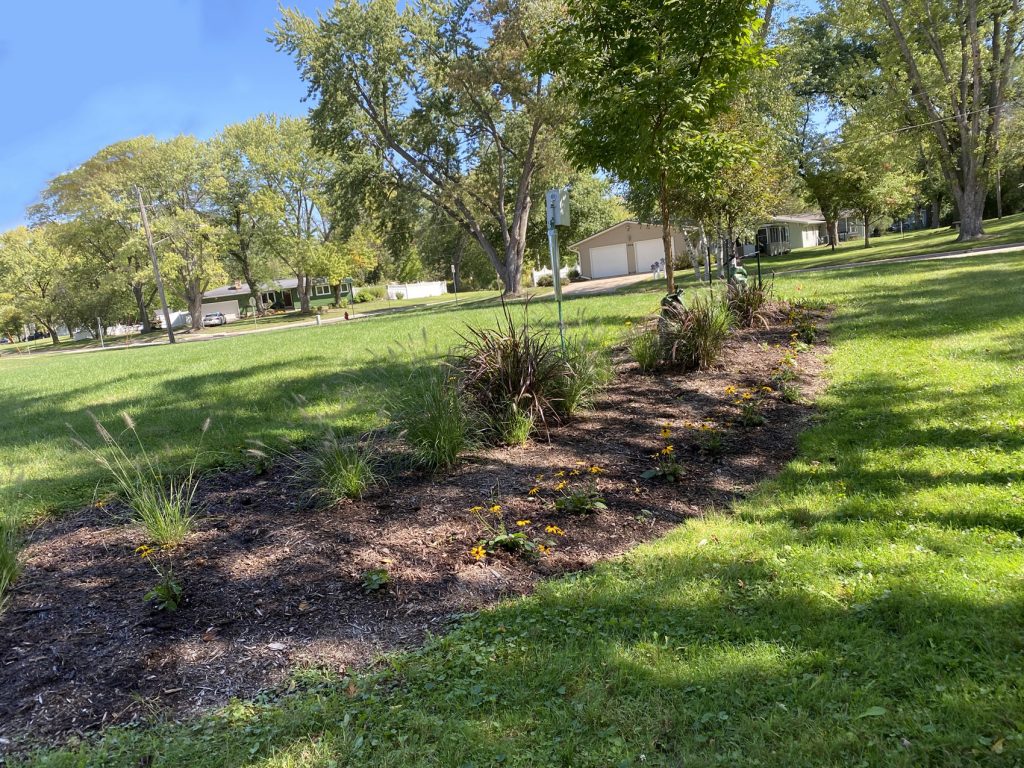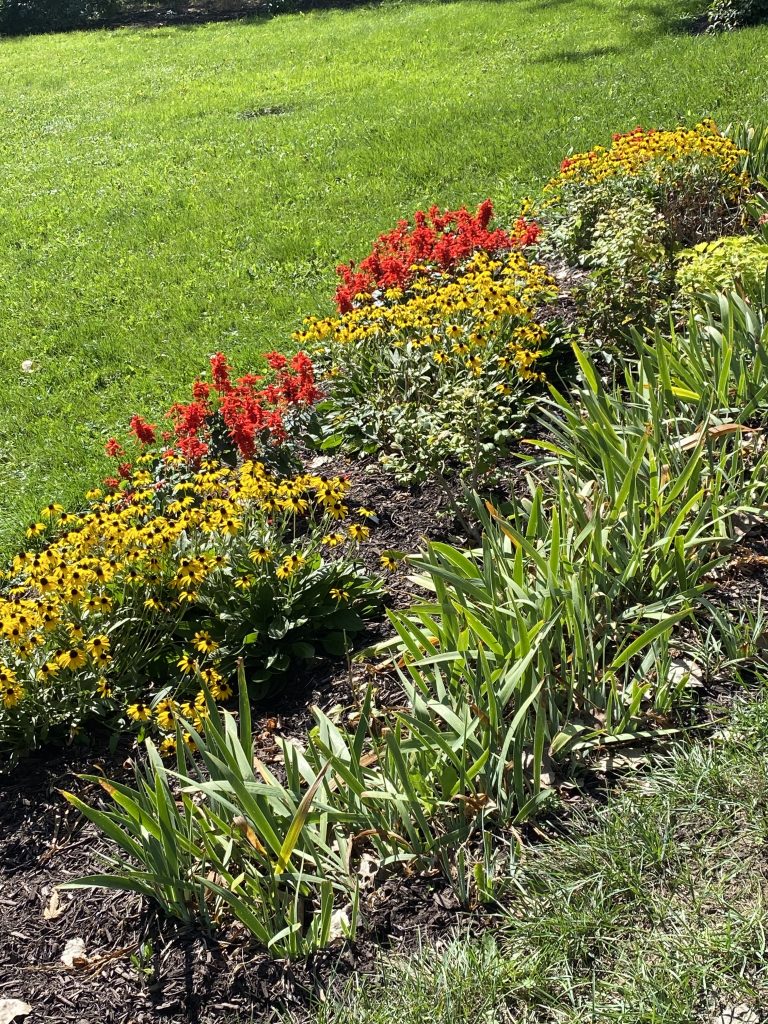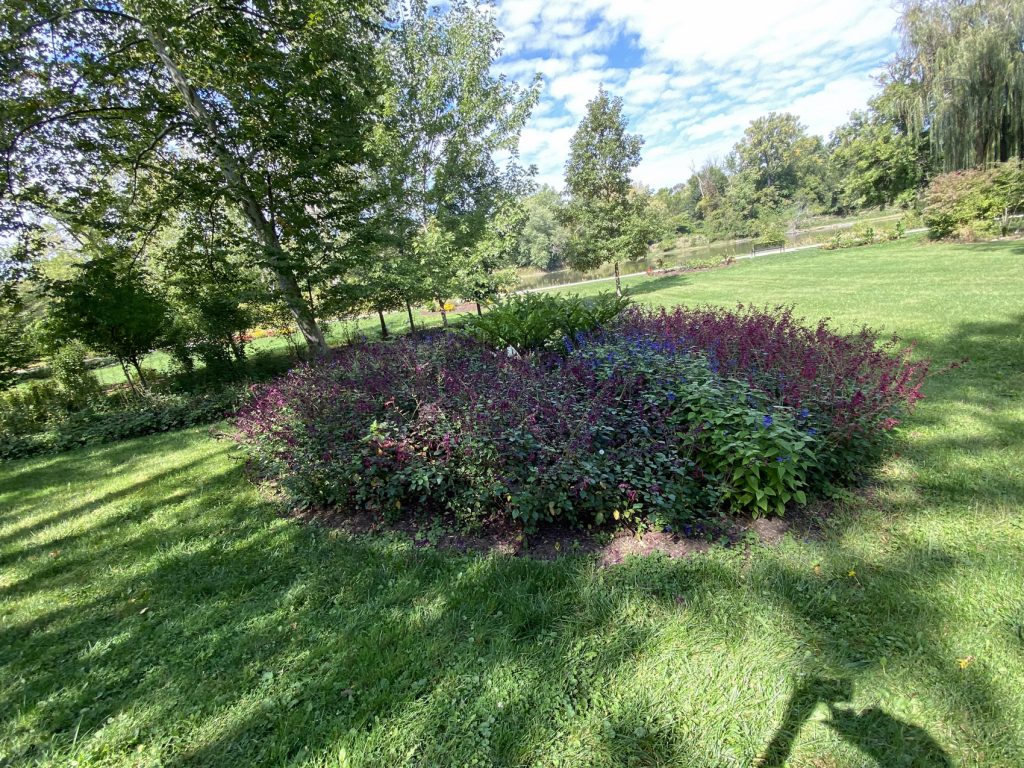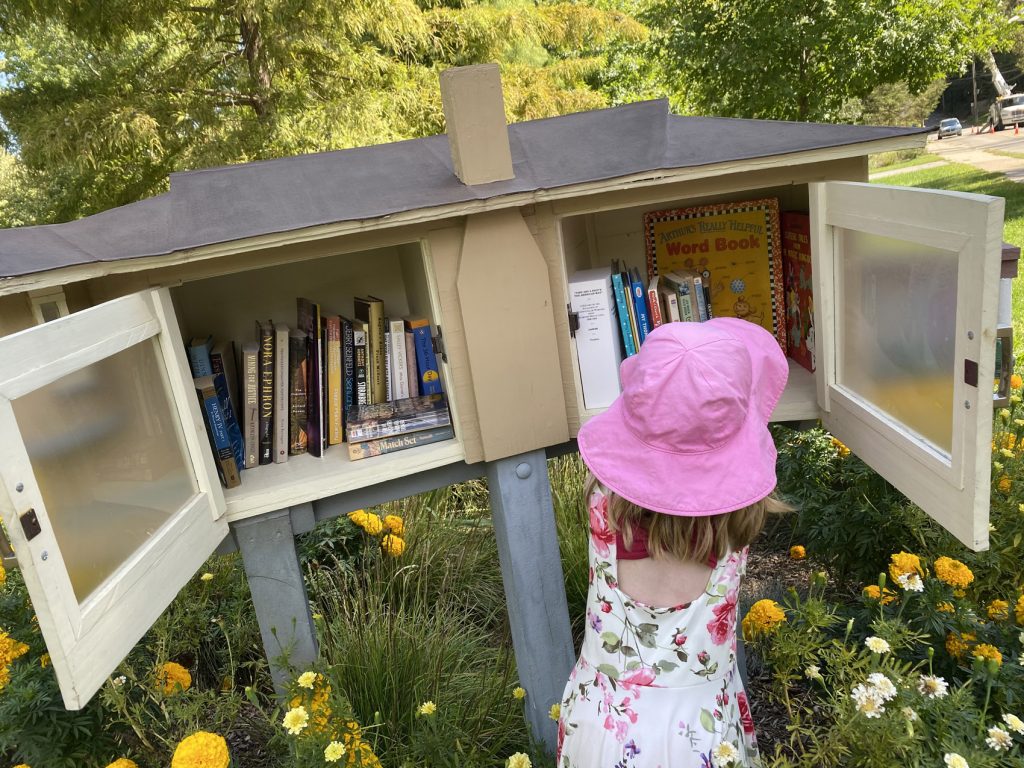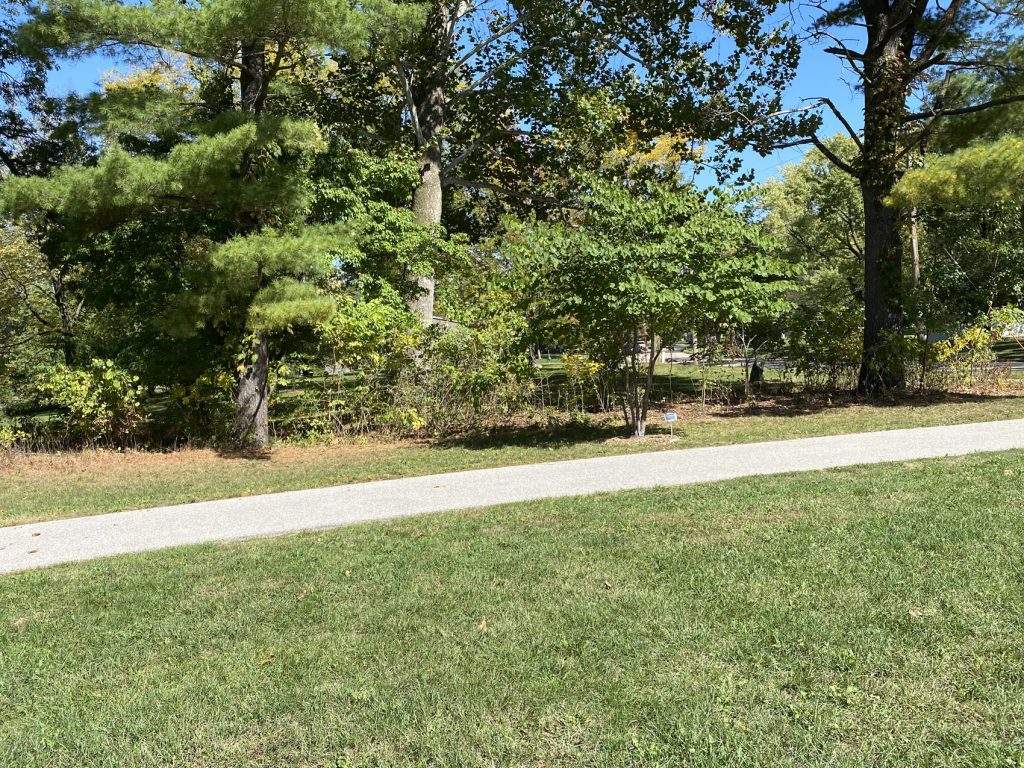 Our 2024 annual plant order is due soon. If anyone has suggestions for plant material please send them my way (dlallen16@hotmail.com).
Here are the numbers after 22 weeks working at the AHPGG. Weeks 1 – 21 + Week 22 = 790 1/2 hours + 37 hours = 827 1/2 hours!
Our next work session will be Monday, October 2, from 9 – 11 a.m. We will plant 27 boxwood & 100 daffodils all easy sneezy. We will need to set up sprinklers and keep them working all day moving from one thirsty bed to the next. October's Halloween has traditionally been the end of our season's work. Let's enjoy our next weeks of beauty as trees put on their autumn show. Enjoy your weekend and hope to see lots of volunteers Monday morning.
Until then, happy gardening, Diane